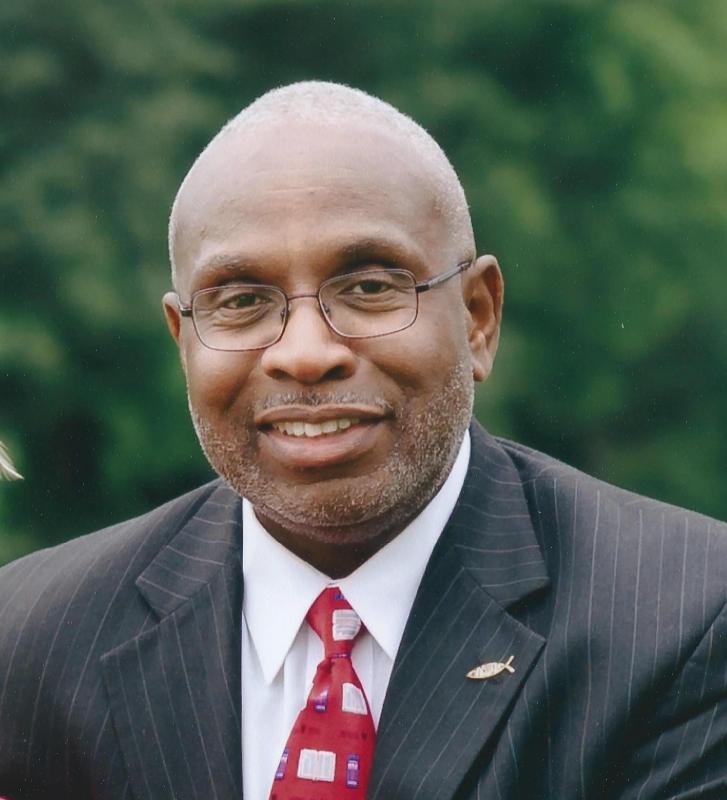 We thank God for our pastor of more than 44 years,
Rev. Dennis A. Woodard, Sr.
Pastor Dennis A. Woodard, Sr. has been pastor of Sylvannah Baptist Church since June 1979. He is the longest serving pastor in the history of Sylvannah Baptist Church. He is also the longest currently serving pastor in Spotsylvania County, and was honored as such by a resolution of the Spotsylvania County Board of Supervisors in 2009.
He has taught that "you can have fun in church!" and uses humor in his sermons. He also teaches that we are a family in Christ. 
Pastor Woodard has been married for more than 55 years to his college sweetheart, Susie Coleman Woodard, whom he affectionately calls, "Sweetie." Pastor and Mrs. Woodard lost their youngest son, Darrell, to a drunk driver in 2007. But God has used that tragedy to bring them closer to Him, each other, their surviving son, Dennis, Jr., their daughter-in-law, Patrice, their five grandchildren, and to others who have lost a loved one.  
Rev. Woodard is a proud U.S. Navy veteran, and a 1977 honor graduate of Virginia Union University, Richmond, Virginia. He also attended the School of Theology of Virginia Union. He is the son in the ministry of the New Saint Thomas Baptist Church of Portsmouth, Virginia. He began his ministry more than sixty years ago.
During those years, Pastor Woodard has served as Associate Minister of New St. Thomas Baptist Church, Portsmouth, VA, his home church. He also served as Associate Minister and Youth Minister of Diamond Hill Baptist Church of Lynchburg, VA under Pastor Haywood Robinson, Jr. Later, he was Associate Minister at St. James Baptist Church, Beaverdam, VA, under the pastorate of Rev. L. M. Bray, Sr. And finally, he has served as Assistant Pastor, Interim Pastor, Pastor Elect, and Senior Pastor of Sylvannah Baptist Church, Spotsylvania, VA.
Pastor Woodard is a Gospel preacher and teacher. Pastor Woodard is also retired from the Virginia Department of Health,  and Sister Woodard is retired from Anthem Blue Cross and Blue Shield.
No matter their accomplishments, all of the glory belongs to God the Father, to Jesus Christ our Lord, and to the Holy Spirit who seals all who trust in Jesus Christ, the Son.